Here at Bellingham Middle School we really believe in reading for pleasure. Sometimes it can be hard to find just the right book so we have created this space to help you find your next good read - no matter what your interests are.
Funny books

David Walliams is a very funny author and has written a number of very entertaining books. His latest is The Midnight Gang.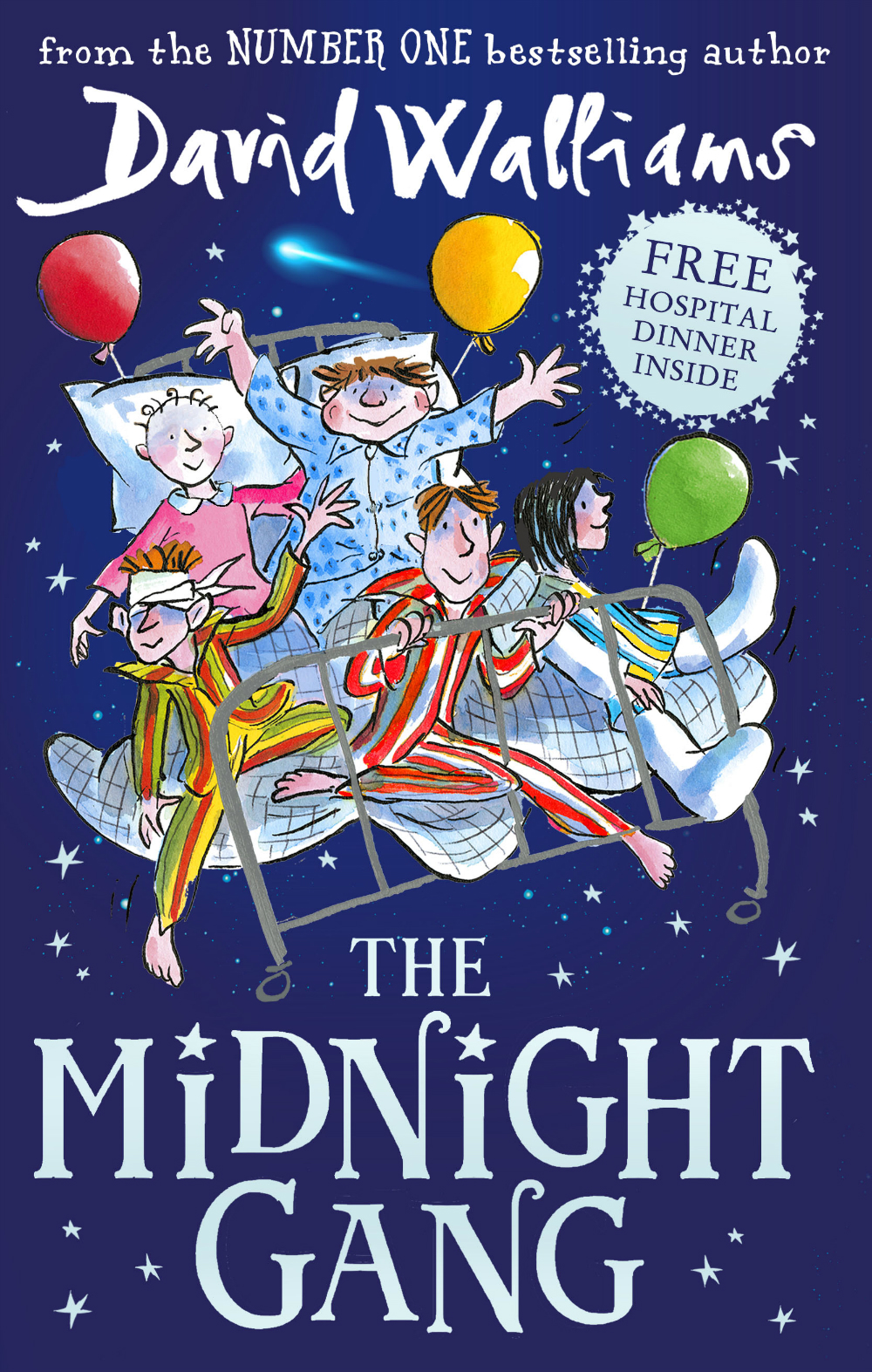 The Midnight Gang
, a story of friendship, theatre and magic – and of making dreams come true.
When the clock strikes midnight most children are fast asleep, but for the Midnight Gang the journey is just beginning. This extraordinary story of five children in a wonderfully inventive and eccentric hospital setting promises to take fans from around the globe on an unmissable midnight adventure.
With all the hallmarks of a Walliams classic, this heart-warming, humorous tale is set to be a must-have book. Find out more at David Walliam's website:
www.worldofdavidwalliams.com/book/the-midnight-gang/
If you find reading difficult sometimes or have dyslexic traits and need a fun and interesting book that is very 'readable' then you might like...
Diary of a Trainee Rock God
by Jonathan Meres
Part of dyslexia and reluctant reader specialist Barrington Stoke's 'super readable' collection, Jonathan Mere's novel will hit all the right notes with readers, male ones in particular. A meeting with this friend's cool big brother Nigel (named after the XTC song) changes Darren's life: he determines to become the best guitar player ever, just as soon as he's persuaded his parents to buy him a guitar.
The Accidental Secret Agent by Tom McLaughlin
Schoolboy turns secret agent in this hilarious spy spoof! This is the follow up to the Accidental Prime Minister which was very popular:
"The Accidental Prime Minister: a totally hilarious story, brilliantly written and amusingly illustrated - with clear undercurrents of reality" (Parents in Touch)

"The Accidental Prime Minister:a fun read that leaves you with a big grin on your face. More please!" (Wondrous Reads)
If you like dystopian books about the end of the world or the end of civilisation as we know it you might like...
Boy in the Tower
by Polly Ho Yen
Shortlisted for Children's Book Award 2016, Books for Younger Readers category - Shortlisted for the Waterstone's Best Fiction for 5-12's Award 2015 - Shortlisted for the Blue Peter Book Award 2015 Best Story From the seventeenth floor of the tower block where he lives with his mother, Ade watches as the buildings fall around him. The Bluchers - a strange and terrible kind of plant - are taking over the city, and everyone is being forced to evacuate, but his mother is refusing to leave her room. And so Ade watches alone as the city slowly empties, and the Bluchers creep ever closer...
Books for older pupils (12+)
Cal's world splinters apart when he finds out he's been in a deliberately induced coma state for most of his life, and what he thought was real was only an illusion.

Escaping his captors, Cal goes on the run, determined to fight the forces behind the nightmare he finds waiting for him in the real world, and to discover his true identity.
Candy Gourlay - 'Shine'

From the author of the critically-acclaimed Tall Story comes a haunting, intense and moving novel which weaves myths and ghosts into a modern setting. As Rosa's social life blossoms, how will she seize the freedom to be who she really is?
Rosa suffers from a rare condition that renders her mute. She lives on the strange island of Mirasol where the rain never seems to stop.

In the gloom of the island, its superstitious population are haunted by all sorts of fears . . . they shun people who suffer from Rosa's condition, believing them to be monsters. So Rosa must live hidden away in an isolated house with its back to the rest of the world, with only the internet for a social life.

But Rosa has no desire to leave Mirasol. This is where her mother died and every night she lights a candle on the windowsill. The islanders believe this is the way to summon ghosts, and Rosa wants her mother back.

One day she is befriended by a boy online who calls himself Ansel95 – and she quickly realizes that this is one friendship that can take place in the real world. Can she really trust him? What does he want from her?